How to play Sport
Sport is the endless fun sport game,
the newest game coming in the form of sports games.
The system of this game will be randomizing the rewards
by the determined multiplier rate of rewards.
The more you bet the more rich you are!
Let's see how to play
1. Players select number of coupons
for betting by 4 prices 100, 1000, 10K and 100K.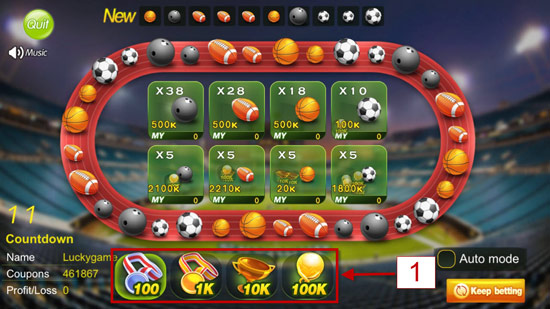 2. Select the type of sports for betting,
the multiplier rate of rewards
are X5 , X10 , X18 , X28 ,X38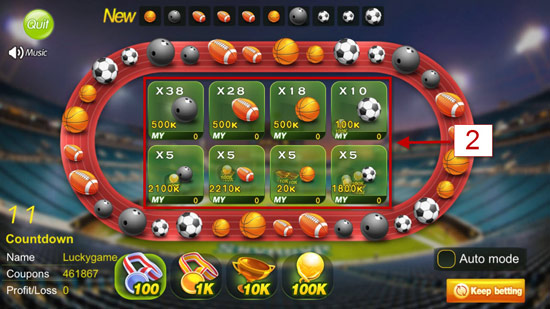 3. Once the round finished,
the result will be announced in that particular round.
Betting this round: Number of betting coupons
Winning result: Type of winner sport
This round won the reward ….
Coupons: Number of received coupons this round.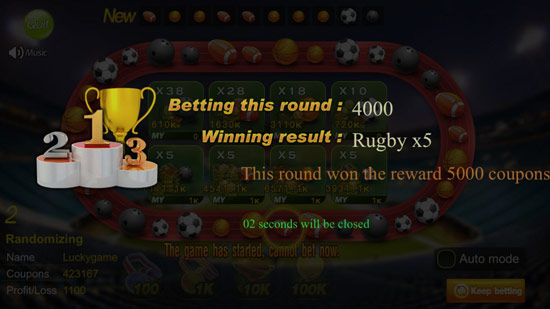 4. Auto button for continuous betting
in the same slot 10 rounds continually.
E.g. the first round, players bet on Ball x5 slot for 1k.
If the players used Auto bet,
the system will bet automatically 10 rounds on Ball x5 slot
with the same amount of betting.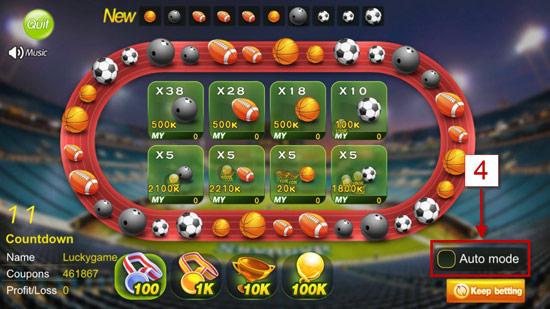 5. Keepbetting button using for continuous
betting on the same slot for 1 round.
6. On/Off sound in game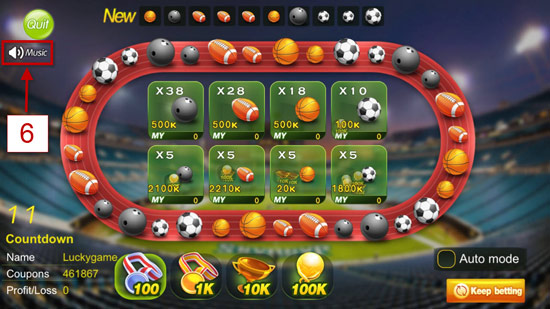 7. Back to Mlive page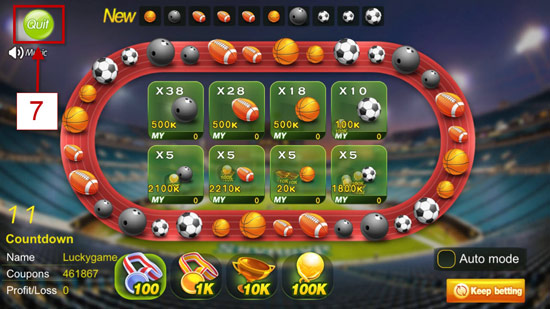 8. Trend button for checking the rate of reward result.